1 Week Since Surgery…
So, last night was the 1 week mark since Oliver's amputation surgery. He's doing better than I could have expected, but as always, I am wary.
Because his last injury turned so hard on us…
But, in the spirit of keeping positive energy, some thoughts:
-My ten year old loves her Ollie and her Ollie loves her.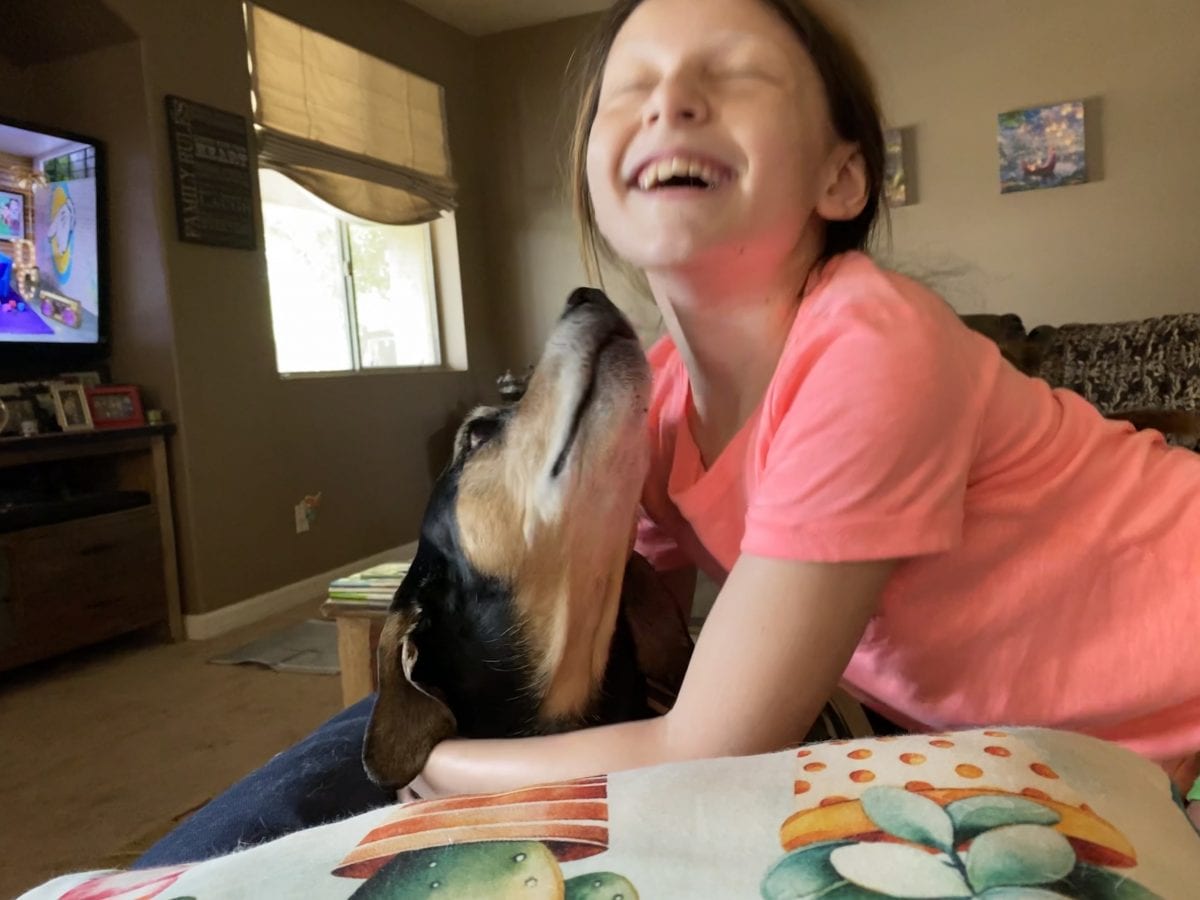 -Since moving him off Tramadol, the change in his personality has been huge. He still gets tired rapidly and he's not terribly active but his eyes are bright and for the first time since his leg started getting really bad in around mid July, I'm starting to see my boy again.
-Thank God for pill pockets; I know they are a lot of extra calories but these pills won't be long term and they're keeping from having to add more stress to his day for the numerous times I have to give him meds.
-On Friday, they took his bandages off and told us the incision looked great. Friday night, it was leaking enough to freak me out. So we vet-wrapped it and took him in in the morning. Our doc came out, said everything looks good, but yeah, he was gonna leak for awhile. Because of how compulsive a licker he is, and how agitated he gets when he's wet or sticky, we decided to re-bandage him with compression bandages and have him come back in every two days for a check and re-bandage. This has mostly worked out really well. It's all but stopped the aggressive licking except for near end of life for the bandages. There's also the stitch closer to his next which tends to dribble out a bit over the bandages when he moves around. That's also the one area I have to be careful about not accidentally touching because he yelps.
-Speaking of yelping, he's only done it four times in his first week, and every time, my heart crashes. But then he's all love again and not showing any real signs of being hurt so I guess he's okay. I continue to notice that he seems just fine with sleeping on the side of the incision and only shows discomfort (occasionally) when he has to figure a way up from this position. Last night, for the first time since surgery, he insisted on being under the blankets. These are infinitely small things in the big picture, I'm sure, but for me they're massive steps.
-Yesterday, at the vet, when we got there, the first thing he did was give me a heart attack by jumping up and putting his paws on the counter. He's figured out that part of balance really well. He's still struggling with depth perception in regards to how close he is to an edge now that he lacks the counter balance to stop himself from falling. I have been trying to pad around him with pillows when he's up on something like the couch (which he insists on being on) so that he can feel a barrier behind him which will hopefully keep him from toppling over.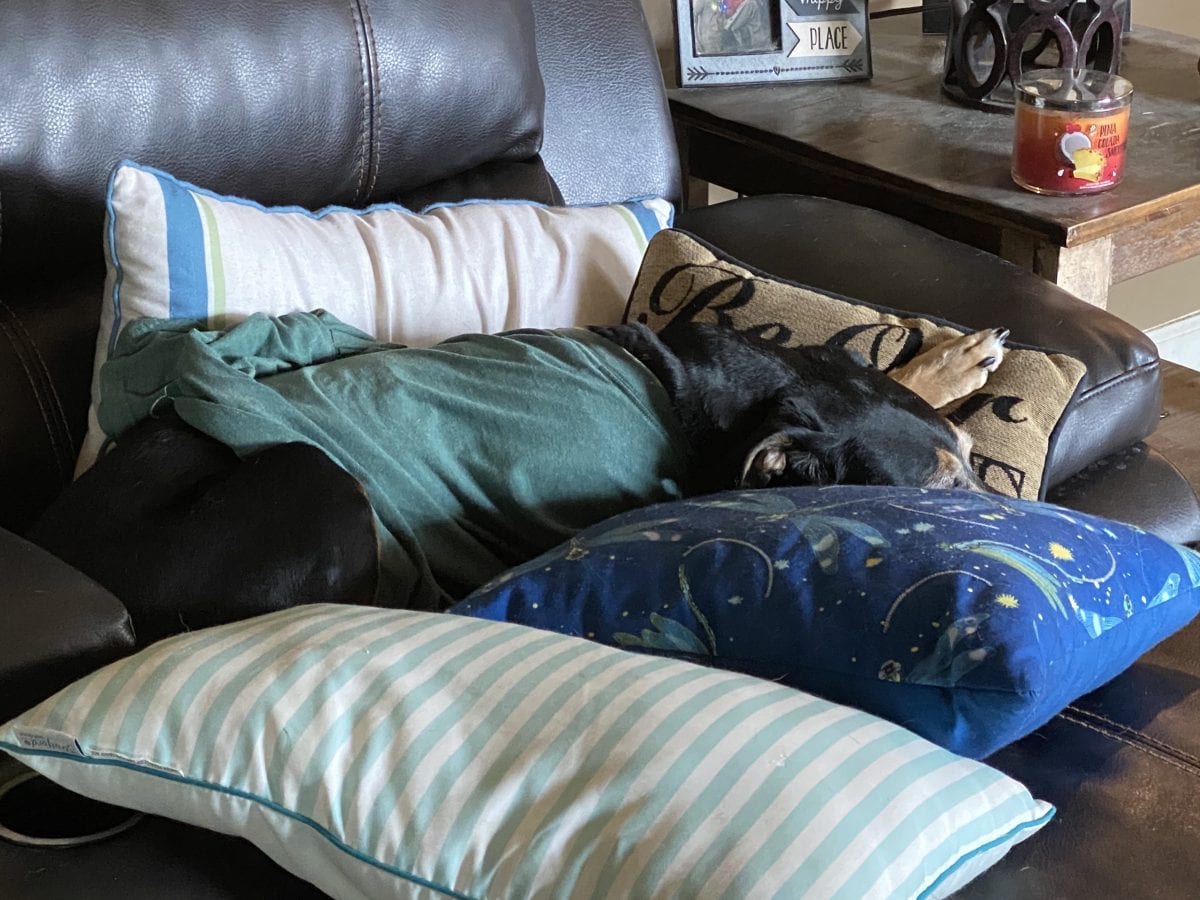 -There's still some indication of pain at night, but it feels mostly under control to me, and I'm not sure the difference between 90-95% pain controlled is worth it for the 120% stoned and anxious he is when he's on Tramadol.
-One small visual bummer for me: yesterday, he got up and put his leg out to start a downward dog stretch and then stopped halfway like he remembered he can't plant and do that, anymore. I guess we all have some adjustments to old familiarities to make.
-They sent his amputated arm to the lab for a full work-up; it'll probably be two weeks until we can figure exactly what it was that made it swell four months ago and then never release. To this day and many diagnostics, we still don't have a clue. Hopefully, it no longer matters.
All in all, better than I'd feared but lots of road still ahead of us. Proud of my boy, though, for how strong and resilient he is.